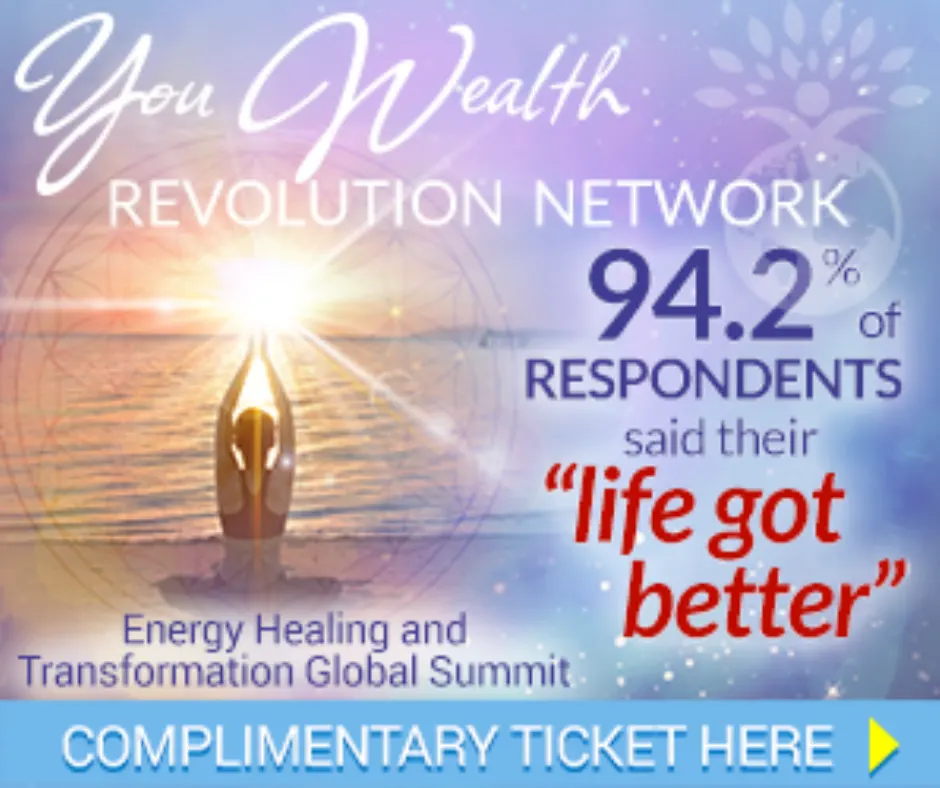 My goal is to always send beautiful high energy to you…
Our friends at You Wealth Revolution have invited me to join and share a FREE energy cleansing gift and special event that can begin to restore your aura and release negative energy… in just a few minutes!
This incredible NEW Bliss Bath 3.0 – 852 HZ – 'Isochronic Miracles' works to cleanse your aura and release toxic stress, worry and old anchors…
It's all part of a special event call 'New Energy – NEW LIFE!™'.
During this online event, the world's top energy healers and life transformation experts will conduct daily live energy healing calls with hundreds of life-changing energy processes. You'll discover:

HOW to MANIFEST from your 'unique' energy field to rapidly attract the things you truly desire.
How to LIVE your best life no matter what's happening in the 'new not normal' of world events…
How to EXPERIENCE true abundance and joy no matter the challenges around you…
FREE daily 'SOUL HEALING' and the newest energy transmissions to live your 'best life' now
It's the biggest energy healing event of the year – best of all, it's FREE from your home!
($67 Value) Limited-Time FREE Gift and Online Event
Rose Love and Blessings To You!
P.S. Why is this 5 Star Event Different? (★★★★★) Founder and host Darius Barazandeh picks and invites only the highest-quality teachers, healers and masters. I'll be there too!
(Here's what past attendees have said):
"Absolutely I cannot count the ways I have changed… became so much calmer and happier"
"Gradually everything changed by listening… finances, relationships, and health"
"OMG …where to begin. EVERY aspect of my life has changed"


"I've changed from being totally stressed…to being CALM"
"I have found a JOY and a peace I never thought was possible"
Don't Miss This FREE Life-Changing Mp3 Gift and Online Event